DCBB is a 3rd generation forest operation company. The family business has accumulated more than 50 years of experience and know-how. Throughout the years, the company has specialised in forest harvesting and in trading logs. Companies, both locally and abroad, can rely on us for the purchase of logs of various types of wood, mainly poplar, beech, oak and ash.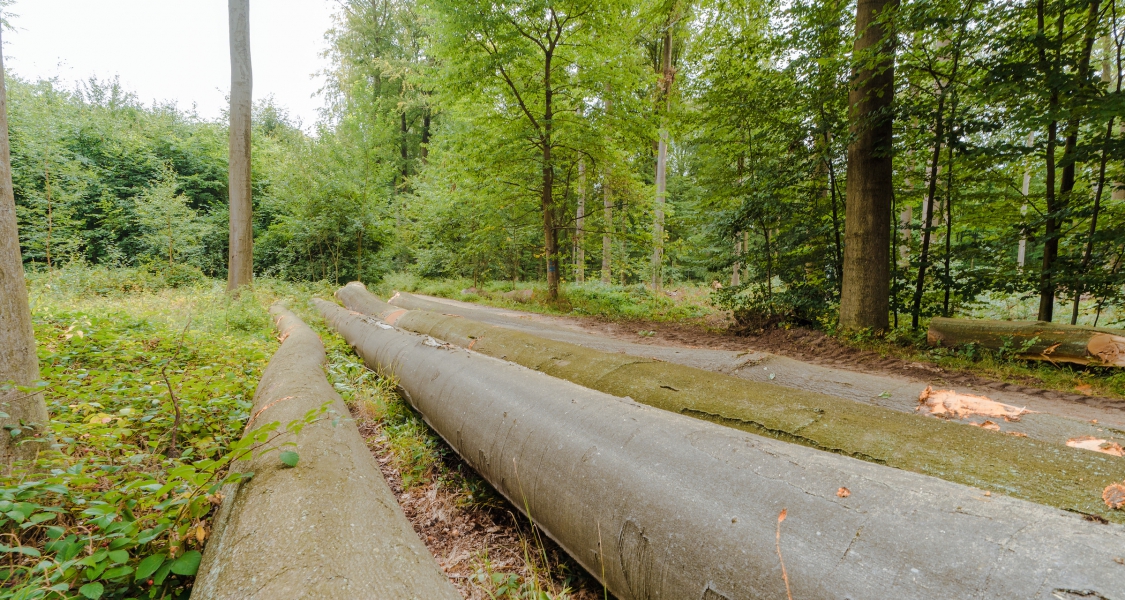 The company's long-standing experience guarantees its reliable knowledge and craftsmanship when it comes to forest operation. DCBB supervises all activities to ensure that the trees are cut in line with the working method that it has developed over the years. All works are performed by its own staff and with its own equipment. This guarantees the quality of the work and ensures that DCBB assumes final responsibility.
Wood processors largely depend on the quality of their raw materials. DCBB carefully selects, measures and marks all the trees. It guarantees top quality towards the clients. The company has a large stock of logs, which means that it can honour the agreed delivery deadlines. Both Belgian as international customers greatly appreciate the service; and have come to rely on DCBB.
About us
About us
DCBB is a 3rd generation forest exploitation company with over 50 years of knowledge and know-how in forest harvesting. Isabel De Clercq and her husband Stefaan jointly run the company.
More Info