Purchasing
DCBB purchases trees (hardwood and poplar) throughout Belgium, both from private owners via a contract and from the government via public auction.
The purchased and cut trees are then offered as logs to be sold in Belgium or world-wide
Sales
The following types of wood are available from DCBB :
Logging
The trees marked by DCBB are cut and processed as required the customer.
Depending on the accessibility of the site, the trees are harvested in various ways, either with a crawler crane or a skidder.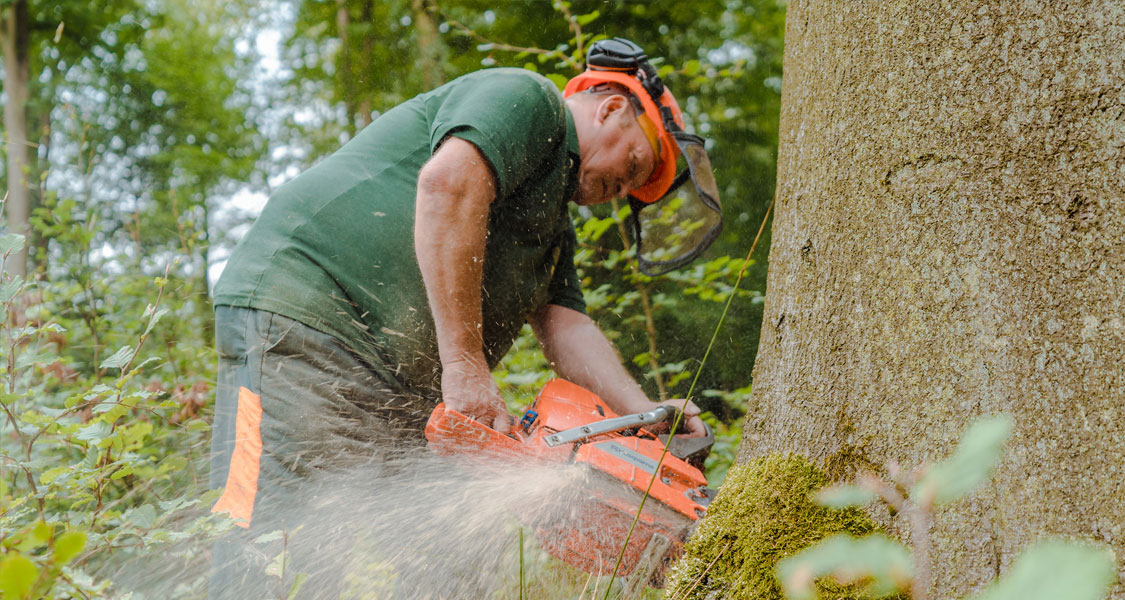 Towing
The trees are towed out of the forest and carefully stacked on the edge of the forest. All activities are performed with professional equipment adjusted to the type of terrain to cause as little damage as possible to the soil and the landscape.
Loading
After the trees have been cut, the trunks are sawn according to the length and size required by the customer and loaded for transport.
Transport
DCBB boasts its own trucks and drivers. The logs are then transported to the local customer or to the port for export.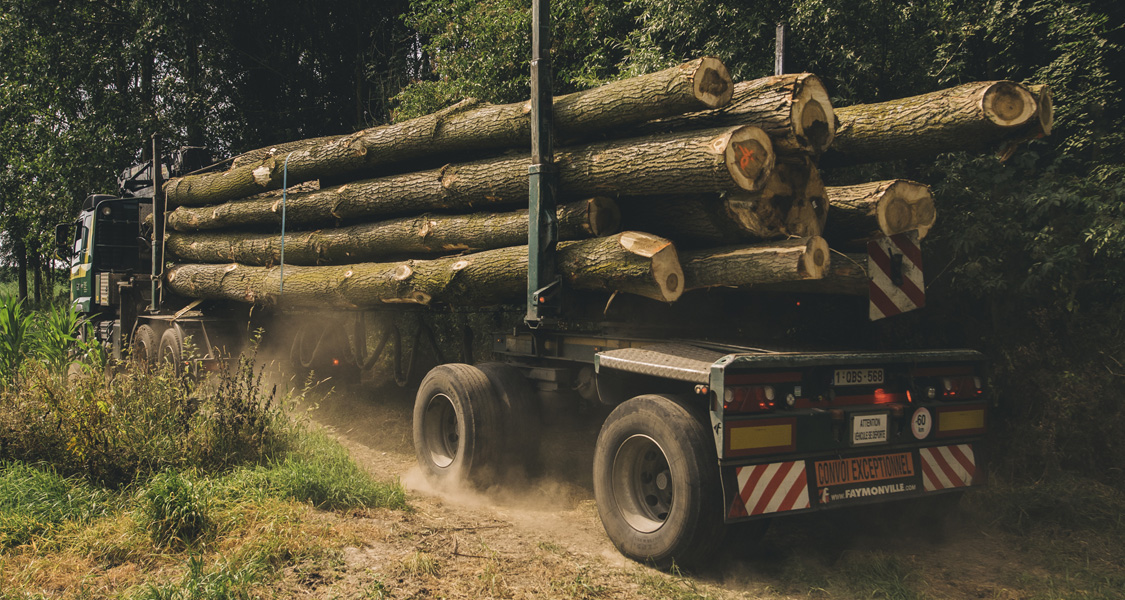 Export
If they are exported, the logs are transported to the port in containers or on trucks. For bulk transport, the logs are unloaded from the trucks and stacked next to the ship. They are then loaded on the ship to be exported to the destination country.
Containers are loaded immediately at the edge of the forest.
Clean-up
On the request of the customer, all sites are immediately cleaned up leaving them neat and tidy after the trees have been felled and towed away. All waste is immediately removed and processed in an environmentally friendly manner.
Replanting
DCBB is highly committed to ecology.
That is why it has included replanting new forests in its activities.